First Division Shield success for Rearcross
Rearcross FC 4 – Ardcroney FC 1
Rearcross FC celebrating their 30th season in the North Tipperary & District League recorded a memorable 4-1 victory over Ardcroney FC in this floodlit Shield Final played at Rearcross FC Grounds last Saturday evening. Indeed Ardcroney will rue not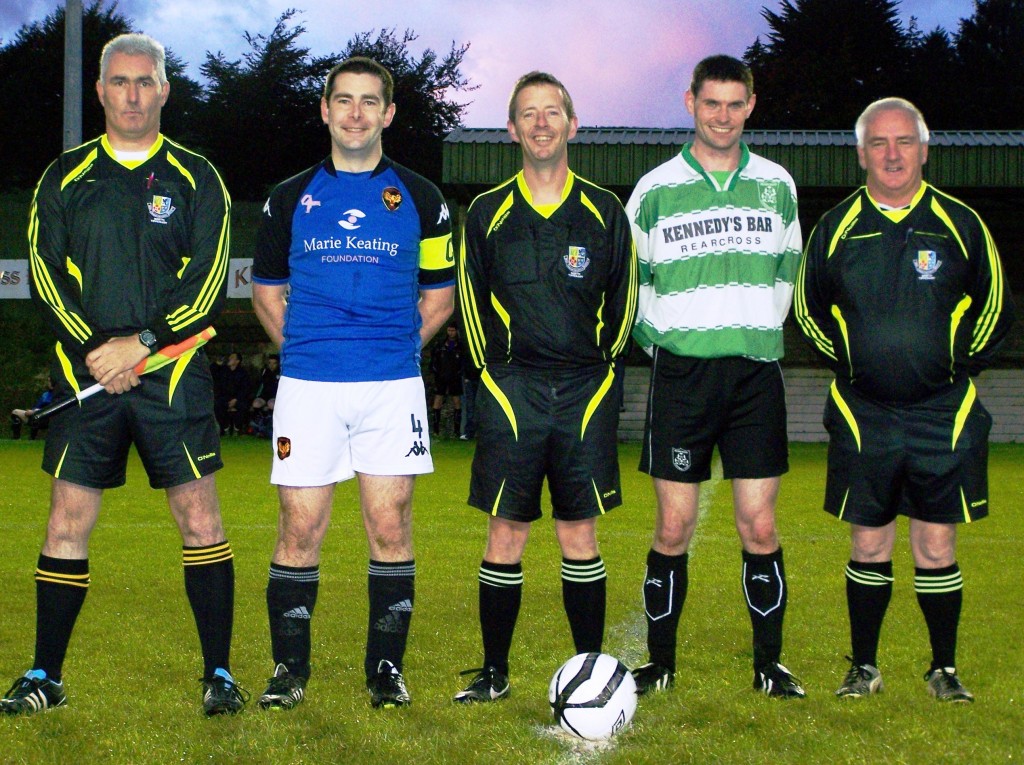 opening their account in the first half after creating more than their fair share of chances, however Rearcross keeper Jim Caplis was very much to the fore to keep the score line intact. Rearcross were slow to settle in front of a sizeable home crowd, although Declan O'Toole's shot was on target in the 6th minute only to be blocked down by Dave Slattery. Ardcroney's Garry Curran was influential throughout and the right sided player set up Philip Blackwell on the ten minute mark, however the resulting shot was wide of the mark. The nervy start for Rearcross continued and it took a goal line interception from Eamon Devitt when the Garry Curran's shot was heading for the net only to be turned away at the expense of a corner kick by the Rearcross central defender. Ardcroney continued to press and it took a fine save from Jim Caplis in the 13th minute to deny the visitors. The Rearcross keeper was in the thick of the action again seconds later after advancing to catch cleanly under pressure. The Rearcross forays were scarce at this stage; however Derek O'Toole found room to blast over with a good effort on 17 minutes. A speculative overhead bicycle kick effort by Ardcroney's Paul Farrell flew well over the crossbar two minutes later and then Jim Caplis read the situation well to gather a high ball just inside the edge of the area moments later. Ardcroney were deserving of an opener and Paul Farrell's low pile driver was on the mark however Jim Caplis was well positioned to block out. Rearcross hit the front against the run of play in the 31st minute when Declan O'Toole steered the ball inside the far upright. Rearcross were let of the hook ten minutes before the break when a defensive mix up allowed Paul Farrell through, however the Ardcroney striker blazed over. Eamon Wade headed clear under pressure minutes later to break up a threatening move from the visitors. Ardcroney were starting to lose their way and a speculative delivery across the goalmouth saw Declan O'Toole prod wide in the 38th minute. Rearcross squandered possession in the middle of the field as Jim Caplis made a superb save from Garry Curran, although it wouldn't have counted as the offside flag was up. Philip Blackwell headed wide of the Rearcross goal in the 40th minute and then Ardcroney custodian Kieran Holland reacted swiftly make a fine block from Derek O'Toole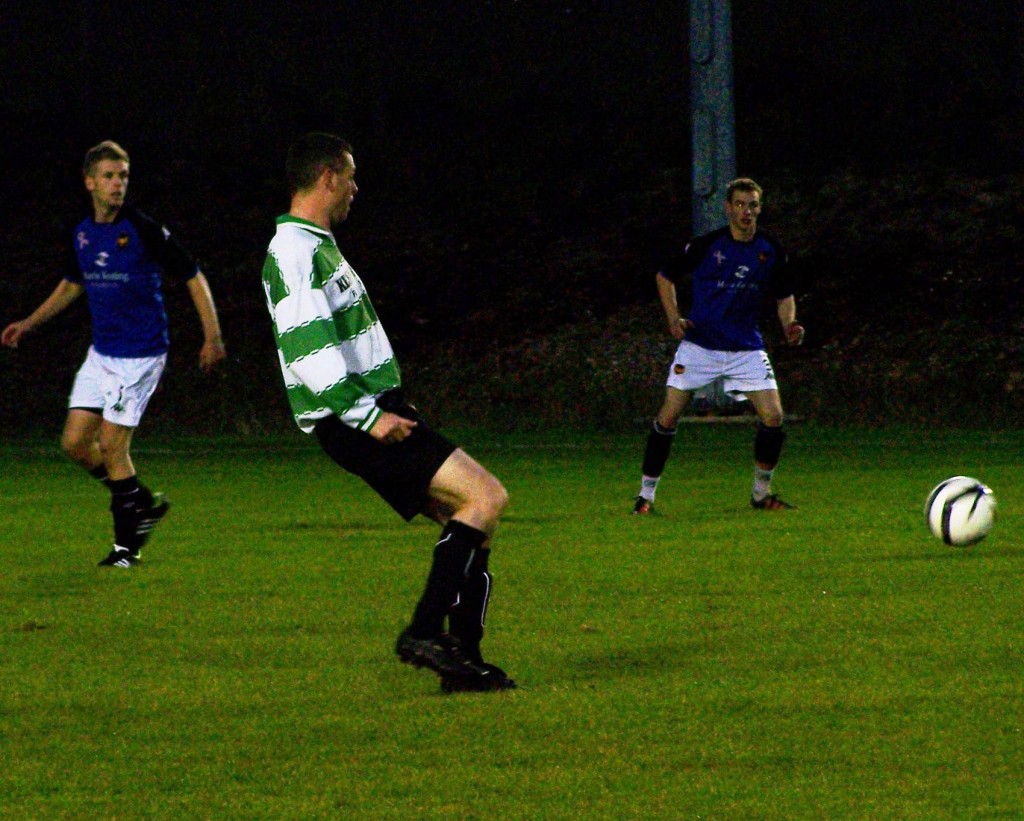 who had got behind the Ardcroney defence. Rearcross were the better team in the second half and doubled their advantage in the 55th minute when a trade mark long throw from Diarmuid Sheehy broke to Simon Kennedy who knocked between the posts from in front of goal. A lapse of concentration from the home side allowed Jamie Gaynor through on goal; however the Ardcroney number 10 dragged the ball wide. Rearcross could have stretched their lead in the 62 minute, however Derek O'Toole's effort went wide while at the other end Garry Curran's effort wasn't far away seconds later. Kieran Devitt was in space in front of goal on 68 minutes; however the Ardcroney shot stopper made a point blank save. Derek O'Toole made it three nil to Rearcross fifteen minutes from time with a clinical left footed finish giving Kieran Holland no chance. Ardcroney were thrown a lifeline in the 81st minute when Garry Curran's effort went over Jim Caplis's head and in to the net. Indeed, the tie could have been set up for a hectic finish only for another goal line block by Eamon Devitt on 82 minutes. Rearcross clinched the win with four minutes to go when a good move down the right saw Liam Ryan swing in an inch perfect cross to Declan O'Toole who sent a looping header to the far corner of the net. Ardcroney battled gallantly to the end, however it finished 4-1 to an elated Rearcross outfit who were worthy winners on this occasion to secure a sixth Shield Title for the Club. NT&DL Chairman Mike Young presented the First Division Shield Trophy to Rearcross captain Liam O'Toole after the game.
Rearcross FC: Jim Caplis, Tommy Ryan Luke, Greg Kennedy, Eamon Devitt, Eamon Wade, Liam O'Toole(Capt), Diarmuid Sheehy, Simon Kennedy, Declan O'Toole, Det.rek O'Toole, Kieran Devit
Subs: Robert Harrington for Tommy Ryan Luke (74th minute), Matthew Ryan Luke for Liam O'Toole (77th minute), Liam Ryan for Derek O'Toole (79th minute)
Subs Not Used: Darren Quigley, Mark Hogan, Paul Hogan, James Deegan, Brendan Shanahan, Eamon O'Toole.
Ardcroney FC:  Kieran Holland, Kevin Prout, Rob Austin, Dave Slattery(Capt), William Quinlisk, Alan Darcy, Garry Curran, Philip Blackwell, Paul Farrell, Jamie Gaynor, Martin Mitchell
Subs: Eoin Finn for Kevin Prout (78th minute), Dan Reddan for Dave Slattery (82nd minute), Llewellyn Mooney for Paul Farrell (85th minute)
Subs Not Used: Ollie Sheehan, Ian McSherry
Referee: Alec McCormack
Assistant Referees: Johnny Mitchell, Tommy Lynch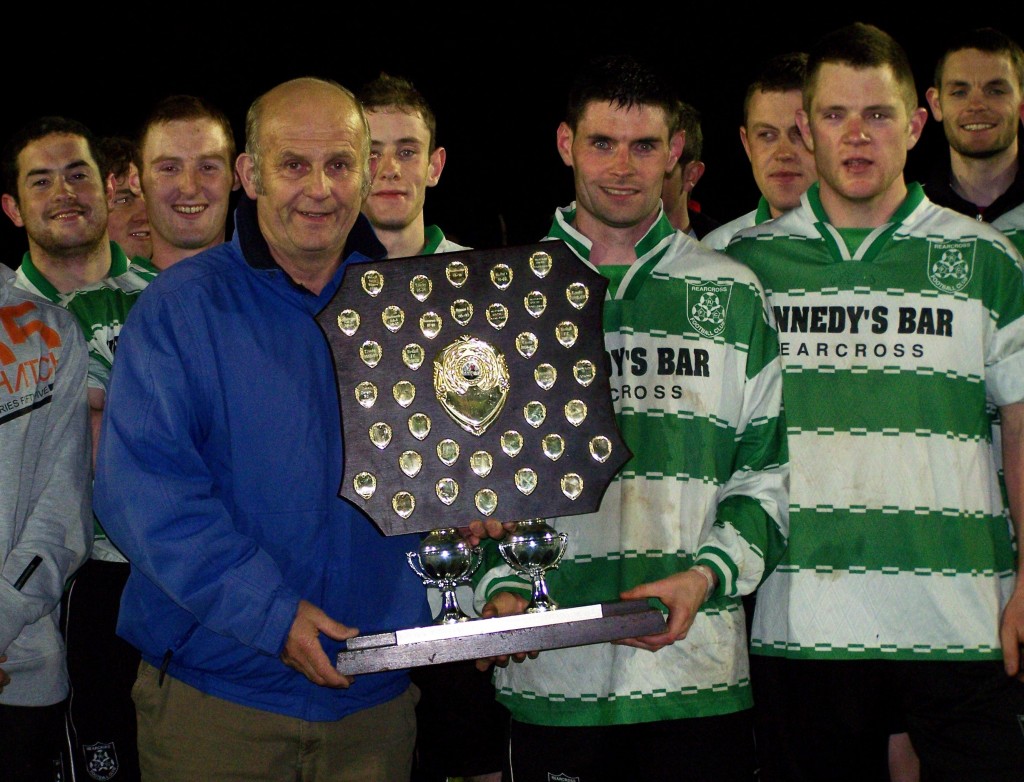 Shield Presentation
Liam O'Toole (Rearcross Capt) receiving the First Division Shield from
Mike Young (NT&DL Chairman)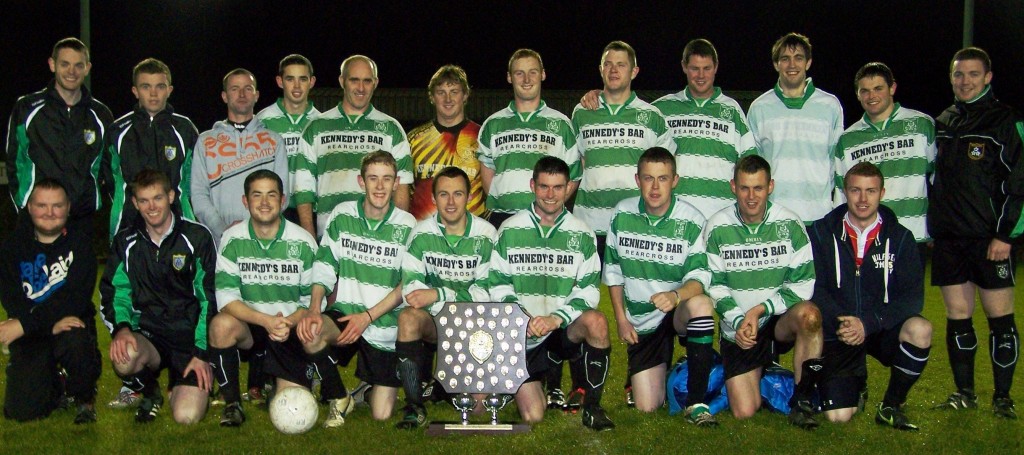 Rearcross FC – First Division Shield Winners 2012/2013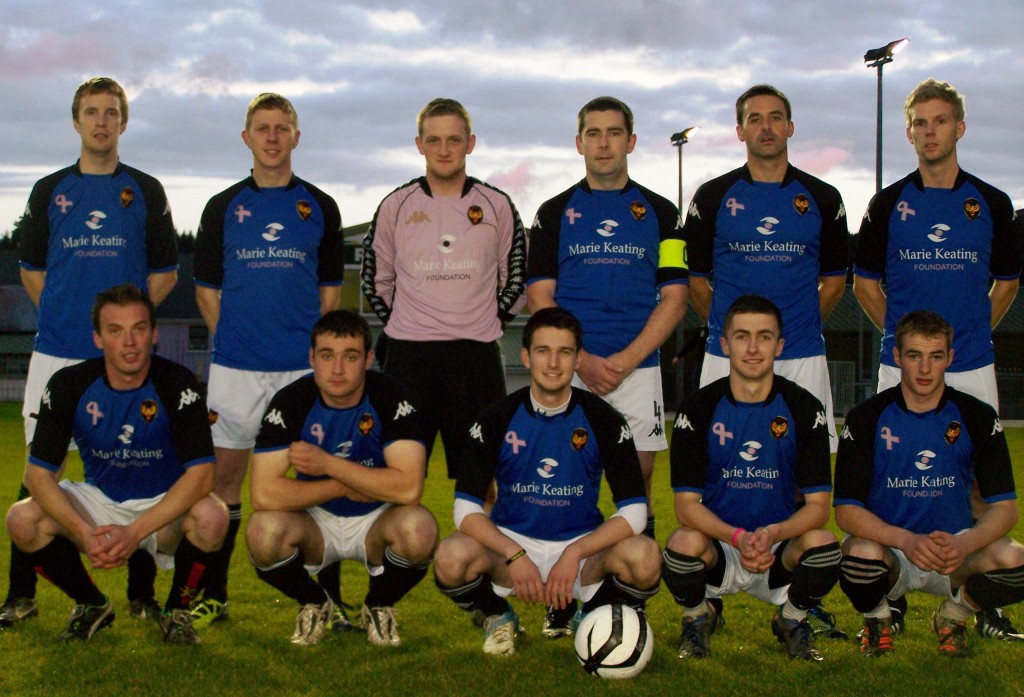 Ardcroney FC  – First Division Shield Runners Up 2012/2013